Chris and Lori also offer revolutionary clinical trainings for licensed mental health professionals to help them become better equipped in dealing with the full spectrum of challenges presented in marriage and family therapy. Over 31 million hours of therapy are provided annually as a direct result on the clinical trainings they host.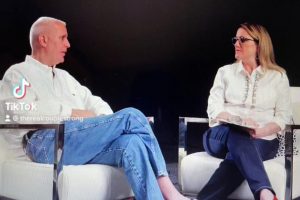 After 26 years of marriage, their heart and passion are to help couples (and their children) live happy and healthy lives together. Along with CoupleStrong and National Marriage Seminars, Chris and Lori founded The Practice Startup and Full Circle Ministries.
They don't just draw on personal experiences. They have education, certifications, and trainings to support their work.
Chris is a licensed marriage and family therapist with over 45,000 hours of face-to-face experience in private practice. He attended the University of Tampa for his undergraduate degree. Chris earned his Masters's degree from Liberty University and Southeastern. He's also certified in Gottman Method Couples Therapy and is a Certified Gottman Trainer.
Lori has an extensive 30-year background in marketing and advertising as well as the hospitality industry. She is trained in Gottman Method Couples Therapy Levels 1-3 and is a Seven Principles for Making Marriage Work Workshop Leader. She is the Co-Founder and COO of both CoupleStrong and National Marriage Seminars. Lori attended the University of South Florida for her undergraduate degree.
Chris and Lori have one adult son, and Tampa, Florida, is where they call home.